Chapel of Souls (Capela das Almas) in Porto
Address
Rua de Santa Catarina 428, 4000-124 Porto, Portugal
About object
Deliberately simple in terms of architectural solutions, the Almás Chapel in the city of Porto is at the same time a unique example of the use of the azulejos tiles, which Portugal is famous for.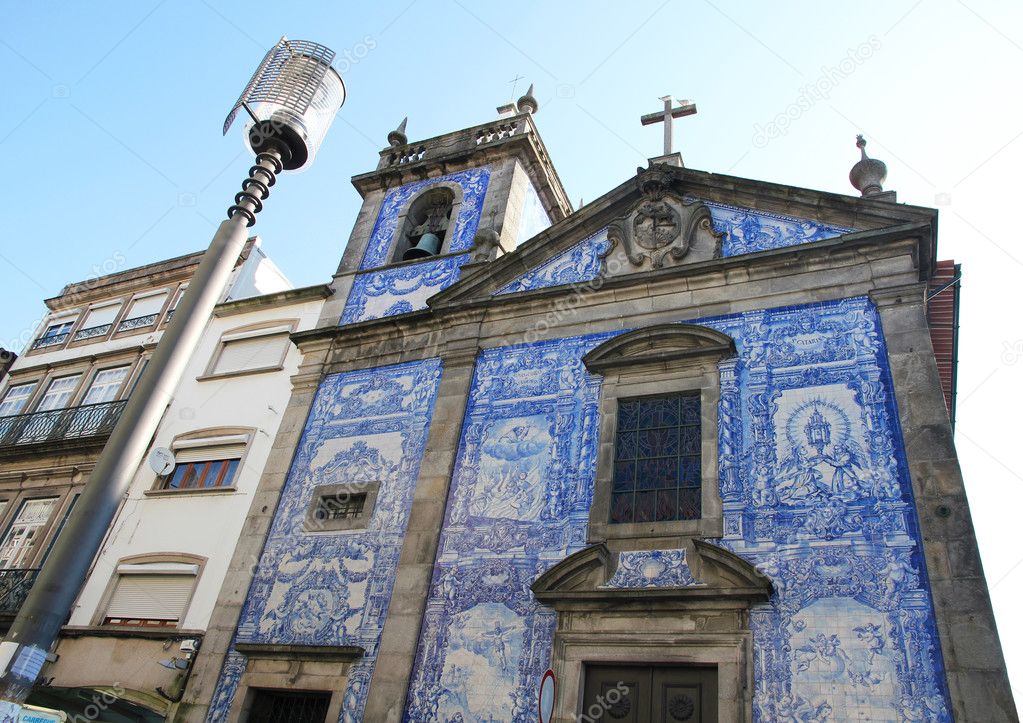 Capela das Almas literally means 'Chapel of Souls'. The chapel is dedicated to Saints Catherine and Francis of Assisi, scenes from whose lives can be seen on the tiled panels. The interior of the chapel is also decorated with tiles in the same style.
The Baroque chapel was built in the 18th century on the site of the old city church (Matriz Velha) - and is called the Chapel of Souls: around this house of prayer from the time of King Alfonso III until the end of the 19th century, there was a churchyard, where many generations of townspeople found peace. With the construction of the cathedral inside the city walls, the liturgical role of the old church became less significant. But its historical role is difficult to overestimate. While rebuilding the old building in 1719, the monk Domingos de Campos Soares integrated into the building the surviving parts of the original 13th century church - an arcozol in the south wall and a cross in the east of the temple.
The main facade of this marvelous rescue ship in at the beginning of the last century it was decorated with azulejos tiles. The artist and potter Eduardo Leite was the author of the grandiose work that adorns both the Chapel of Souls and the adjacent belfry. Unique tiled panels 'Death of St. Francis of Assisi', 'Saint in the presence of the Pope' and 'Martyrdom of St. Catherine', decorating the chapel, today can be seen in almost every book dedicated to the unique artistic technique 'azulejos'.
Once in Porto, getting to the Chapel of Souls is not difficult at all. The Capella is just a short walk from Bolhao Metro Station.
You can write a letter to God or light a candle in the temple .

---
Помощь верующим
в этом месте
Прочие услуги
Венчание
Крещение
Освящение
Соборование
Паломнические Виртуальные туры
по святым местам